Bakery Oven Restaurant Equipment Sealed-Bid Auction
Ends Friday October 18th @ 6:00 PM

Location: Brandon, FL


We have been commissioned to liquidate a FISH Commercial Bakery Oven.
This is a Sealed-Bid Auction, all bidders submit sealed bids via email. The highest bidder pays the price they submitted.

Please email bids to: Milic@TampaLiquidation.com

CATALOG / INVENTORY

LOT # 1 - COMMERCIAL BAKERY OVEN, FISH MODEL # 75 SERIES, STYLE: IP8 - MECHANICAL REVOLVING TRAY
IDEAL FOR BAKING: BAGELS, PIZZAS AND ROASTING APPLICATIONS


Payments: Cash, All Major Credit Cards, Debit Cards, Wire Transfers
10% Buyers Premium
Have a question regarding this auction, please contact us.
Free Bidder Registration must be 18 years of age or older with a photo ID.
If you are tax exempt please email a copy of your sales tax certificate.
Pickup Times: By Thursday October 24th (Please call to make an appointment 813-671-9900)
CONTACT INFO

LIVE SEALED- BID
Begins:
10/14/19 at 10:00 AM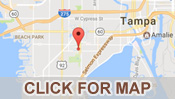 4911 S. 50th Street, Tampa FL 33619